The History of 36 Sussex Square
Architecture
Martin Battersby
Roedean School
(see House History for No 35 Sussex Square or 25 Lewes Crescent)
Architecture
The Basement Flat at No.36 Sussex Square is probably unique on the Estate, in that a large part of its rear half remains untouched architecturally since it was first built. A long vaulted passageway connects it, under the upper floors, to a garden at the rear, passing extraordinary buttressing as it does so. In this rather confusing area is a door through to No.35
Containing two light wells and stairs to commodious wine cellars beneath the York stone paved floors, there is also a small door hiding a perfect little circular stair for the servants' use leading up to the main hall of the house. Behind the rear light well is a huge kitchen still retaining the original wainscoting and large fireplace although minus a kitchen range. In the front light well there is still a big cast iron water pump marked ' DUBBINS PLUMBERS BRIGHTON ' which presumably was used to pump water up to high enough levels in the house to service water closets when they were installed. Outside in the front basement area south vault can be seen the drain through which initially all roof runoff was directed. Later this was also used to drain both grey water and sewage into a main sewer running south down the middle of the street. This in turn drained into the sea.
There was no mains water available when the Estate was built; however water companies were set up and operating by 1830 and water could have been supplied to the Estate from a reservoir behind Queen's Park.
In 1885 when the property was used as a boys' school, a substantial gymnasium was built in the large garden on the east side of Bristol Place belonging to no 36. The gymnasium and garden were accessed via a tunnel under the road clearly seen on the plan.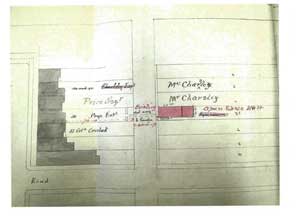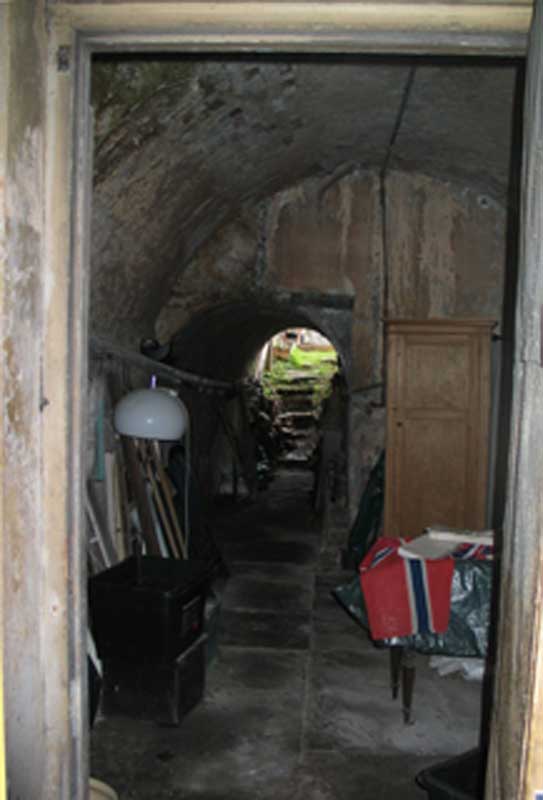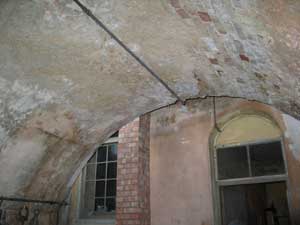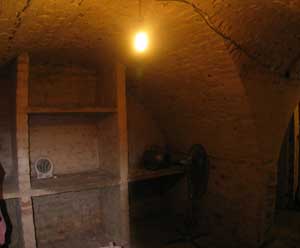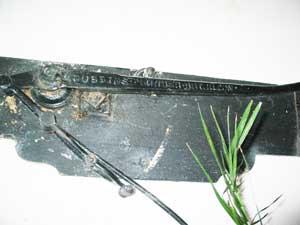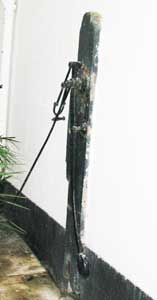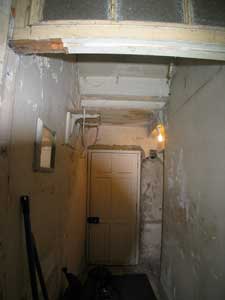 Martin Battersby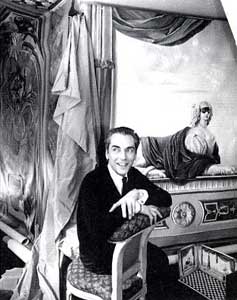 Martin Battersby (1914 – 1982), who lived in Flat 2, 36 Sussex Square, was a distinguished and prolific artist in many different fields. As one of the leading exponents of the art of trompe l'oeil he received worldwide commissions. His many clients in America included the Carlyle Hotel in New York for which he created the décor for its ballroom. Among his English patrons were Lady Diana Cooper and Evelyn Waugh for both of whom Battersby composed commemorative screens containing items of memorabilia from their lives.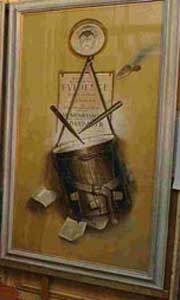 As a theatre designer Battersby made his debut in his twenties and in 1937 created the silvery cubist settings for Laurence Olivier's first Hamlet in Tyrone Guthrie's famous production at the Old Vic. Latterly he designed for Glyndebourne Opera the two Richard Strauss chamber operas, Capriccio (1973) and Intermezzo (1983). Battersby was also a notable fabric designer and from his Prince Albert Street workshop, Sphinx Studio, which he operated from the early sixties to 1971, he produced a range of arresting designs.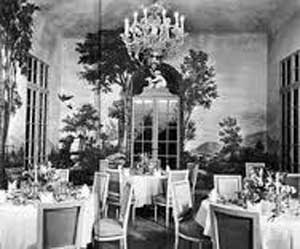 As prolific a writer as he was an artist, Battersby did much to foster interest in the decorative arts and his authoritative books on art deco, The Decorative Twenties and The Decorative Thirties, also had a marked effect in popularising this particular style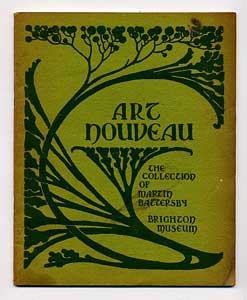 .
His own flat at 36 Sussex Square was decorated in the art deco style and contained a number of art deco pieces of museum quality.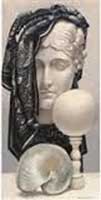 Battersby also organised and curated several major exhibitions at the Brighton Dome - the ​Jazz Age (1969), Death, Heaven and the Victorians (1970), Follies and Fantasies (1971) and Vanity (1972).