The History of 18 Lewes Crescent
1 Peter Cazalet
2 Anna Neagle and Herbert Wilcox
1 Peter Cazalet
More memories of Earlier Kemp Town published in the Brighton Herald 26 March 1892 by William Baines
Sussex County hospital benefactors
A well-known resident at that time, was old Peter Cazalet, the Russian consul. He used to relate with great glee how he outwitted his cook and butcher. Suspecting how the joints consumed by no means corresponded with the weight charged for, and which his cook accounted for bythe waste in cooking, he one morning suddenly appeared in the kitchen just as the butcher had arrived with the meat with the weight ticket skewered on it. He at once put the meat in the scales and found it, as he had expected, short in weight upon which the butcher in his confusion said, "Well, all I know is it weighed the proper weight when I left the shop anyhow".
To read more Memories of Kemp Town find the Article on the Estate page by Andrew Doig
Peter Cazalet,was born 1785 at St. Petersburg to a British mercantile family. His 'Russian consul' title, meant that he represented British commercial interests in Russia. A man wealthy from his family's rope-making and brewing businesses in Imperial Russia, he died at sea and is buried at St. Petersburg.
The impression that Cazalet was a skinflint has to be set against the record of his generous donations to the Sussex County Hospital.
Andrew Doig
2 Anna Neagle and Herbert Wicox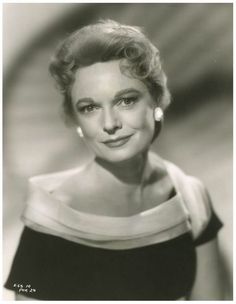 Born Florence Marjorie Robertson, Anna made her debut as a dancer in 1917, later appearing in the chorus of Cochran's revues. In 1931 she starred in the West End musical Stand up and Sing with Jack Buchanan (see 19 Lewes crescent ) using Anna Neagle as her stage name for the first time. During the 604 performance run she was spotted by film producer and director Herbert Wilcox who starred her in the film musical 'Goodnight Vienna ' in 1932 - also starring Buchanan . The film was a huge success and was the start of an enduring professional partnership with Wilcox who directed all but one of her subsequent films. An extremely versatile actress Anna made 10 films in as many years while continuing to appear on the stage. She is best remembered for playing strong characters such as Nell Gwyn (1934) Queen Victoria inVictoria the Great (1937)Nurse Edith Cavell in Nurse Edith Cavell(1939) and Florence Nightingale in The lady With The Lamp(1951) she also played she also played Rosalind, Olivia, and Peter Pan in the theatre during this period.
Moving to Hollywood with Wilcox she made several successful films, her co- stars included Ray Milland and Victor Mature.
Returning to Britain, Anna and Herbert Wilcox married in August 1943. The marriage was to last until Wilcox's death in 1977.
In 1946 Wilcox and Neagle made 'Piccadilly Incident' for which both Rex Harrison and John Mills were unavailable ; Michael Wilding got the part and thus initiated a romantic film partnership which was highly successful through three more of the London Films as they came to be known. At the peak of her career and top box office actress, Anna continued to appear on the stage and to make more movies including Odette, her favourite, with Trevor Howard, Marius Goring and Peter Ustinov in 1950.
The couple were listed as resident in Flat 2 18 Lewes Crescent from 1954 until 1969. They probably used it as an alternative to their home at Aldford House Park Lane in London.
Although Anna Neagle made more films, after My teenage Daughter in 1956 her popularity was waning and she more or less stopped working. However her husband's bankruptcy caused her to return to the West End in 1965 in the musical Charlie Girl which ran for six years and 2,047 performances. She also toured with the show in Australia and New Zealand.
Her husband died in 1977 but Anna continued to perform until the end of her life appearing in Cinderella at the London Palladium as the Fairy Godmother in 1985 at the age of 81.
She died in June 1986.
Vanessa Minns