The History of 14 Lewes Crescent
Howard Marks
Notorious and charming drug-smuggler, best-selling author and once Britain's most-wanted man
Howard Marks was not a full-time resident of Brighton—-nor, indeed, of anywhere. He decided to buy a flat there for weekend breaks with his girlfriend Rosie Lewis when he got weary of shifting bundles of marijuana round London, and moved into the ground floor of 14 Lewes Crescent in the early 1970s. (Proof of residence is not a lingering aroma, but page 74 of his bestselling autobiography, "Mr Nice", so-called after one of his 43 aliases). A photo in the book shows him with his young family in Brighton, though sadly on the beach and not spaced out in the Enclosures.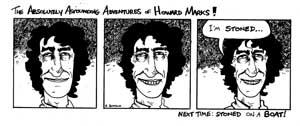 At one point in the 1980s, Marks was said to control one-tenth of the world cannabis trade. Most of it was shipped in the sound systems of real or fake rock bands. He never dealt in hard drugs, describing himself as "an old hippie [who likes] to get stoned". The drug trade had lured him as a student at Balliol College, Oxford, where he smoked his first spliff, having arrived in 1964 as a fresh-faced Welsh-speaker from a village near Bridgend. While at Oxford, ostensibly reading physics, he also joined the university's Conservative Association—-a connection which twice enabled him to avoid arrest by claiming to be working undercover for MI6.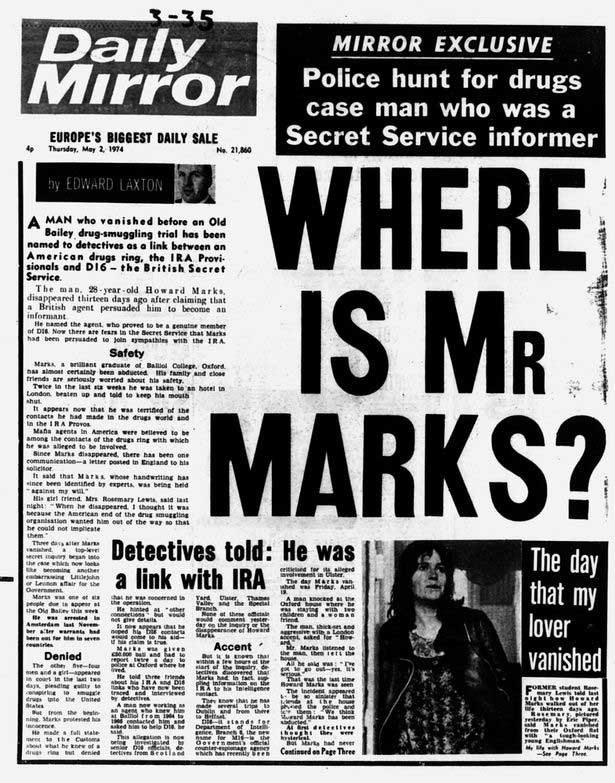 From 1973-80 he was on the run, prompting huge speculation in the press and earning him the accolade of Britain's most-wanted man. He could not escape the law indefinitely, however, as his business was growing too fast. He shipped huge amounts of hash (the single largest consignment weighed 30 tonnes) via 25 different companies from Thailand and Nepal to the mafia in New York, where he put up at the Pierre, and London, where he breakfasted on caviar omelettes in a £500-a-week Knightsbridge flat. But an officer from America's Drug Enforcement Agency was determined to track him down; he was charged with racketeering in 1988, and in 1990 was sentenced to 25 years in a federal penitenciary.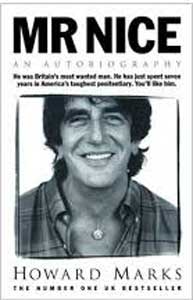 Marks made a most exemplary prisoner, reading the classics, practising yoga and teaching philosophy to fellow cons, who called him "Narco Polo". As a result after seven years he was released, to embark on a new life as a highly successful author and public speaker. "Mr Nice" sold 1m copies; four other books followed. In xx he stood for Parliament on a cannabis-decriminalisation ticket, and he applied for the job of Tony Blair's drugs tsar (an offer which was politely turned down). In the course of his career he had three marriages, and was seldom seen without a joint, a profuse display of chest hair and a big, engaging grin.
He died in April 2016 of bowel cancer, at the age of 70: relatively young, but good going considering his line of work.