The History of 7 Arundel Terrace
1 Sir Robert Wilmot
2 WRNS
3 Millicent Martin
4 The Duke of Leinster
1 Sir Robert Wilmot
The Brighton Guardian of 28th February 1827 tells us that this house was intended for occupation by Thomas Read Kemp himself, but he later chose to take 22 Sussex Square instead. The first occupant was Sir Robert Wilmot 3rd Baronet of Chaddesley (1765-1842). He lived at 7 Arundel Terrace from 1827 until he died here in 1842 aged 77 and was succeeded at the house by h

is son Sir Henry.
Sir Robert was Manager of the Brighton Savings Bank. He is easily confused with his namesake and contemporary Sir Robert Wilmot-Horton 1784-1841 3rd Baronet of Osmaston, the parliamentarian, pamphleteer and colonial administrator, Governor of Ceylon 1831-1837 who was a proponent of assisted emigration for the poor. He experimented with Irish emigration to Canada. Unfortunately this interesting man has no connection with the estate!
2 WRNS at HMS Vernon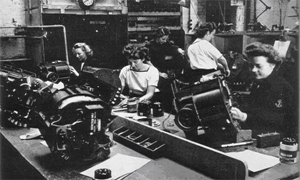 Early in the 2nd World War, Roedean School and St. Dunstan's, out on the cliffs, had been evacuated to safer locations away from the South Coast. They were then requisitioned by the Navy for their torpedo and mine training school, HMS Vernon, which had been hastily relocated to Brighton after their Portsmouth base was bombed out.
Muriel James, remembered her life here as a Wren in a memoire now deposited at the Imperial War Museum. She had been inducted and trained by the WRNS as a storekeeper. Brighton was her second posting. She arrived in January 1944 and reported to 7 Arundel Terrace, her home base while she worked in the stores of HMS Vernon at Roedean.
Recalling her induction into the service Muriel wrote "We would have to adjust to a whole new language, thus a bed became a 'bunk', the bedroom a 'cabin', the kitchen was the 'galley' and the strangest of all – the toilets were the 'heads'". At Arundel Terrace she shared a 'cabin' with 5 others on the second floor of the house and would have reported to the 'mess deck' for her breakfast and evening meal on the ground floor, the 'galley' being in the basement. Lunch was provided at Roedean during the week and at her home base over the weekends.
Wrens arrived with their issue of uniform, shoes and overalls but they were expected to provide their own underwear and nightwear from a weekly clothing allowance of 2/3d. They were allowed to send 8 items to the laundry each week but soon learned not to include anything that included elastic as this was in such short supply that it would have disappeared in the process. So while the shirts and collars went to the laundry, the Wrens washed out their smalls themselves in the bathrooms of these requisitioned houses.
They were paid 13/6d a week and given 4 railway travel warrants a year. Other travel they funded themselves.
Muriel says "The two most important things in life for service personnel are food and pay! At the camps it had been mess catering where everyone got the same, but at No.7 and the other Wren's quarters we were on Victualling Allowance. This meant the quarters' staff had a sum of money for each resident and they could spend it as they thought best. With many of the girls being able to go home over Saturday/Sunday, we who remained had to sign in for all meals. The mid-day meal was taken at Roedean during the week. For breakfast and the evening meal (at No.7) we crossed off our names as we were served. Thus there was no surplus, but no waste either."
She says that fruit and vegetables in season made a welcome change from tinned plums or dried fruit salad. There were, of course, no oranges or bananas with the Atlantic blockade by U-boats but there was occasional local- caught fish. The egg ration was one a month!
"The regime in these small units was much more relaxed than in the camps. On Sunday morning, for example, we would collect our breakfast from the mess-deck and take it back to the cabin, the one proviso being that the dishes were returned to the galley for washing up. No-one was allowed on the mess-deck in night wear, but we could wear civilian clothing. I spent my first Sunday morning sorting myself out and writing letters. By Sunday evening, the rest of the residents had returned. Many of them were 'torpedo-wrens' and were on similar courses to their male counterparts"
"Most of the girls went to the church of their denomination in the town. The C of E church was just a few streets away and several of us went there- I think it was St. Michael's, Kemp Town. It had black & red quarry tiles on the floor with a metal grille running through the centre of the aisle where the heating pipes were housed. The officials were always very polite, but saved us a pew right up at the front, so with our service shoes we clanked our way the full length of the church – the service over, we clanked back again whilst the congregation stood aside for us to pass! A few nodded 'Good Morning' but they were not as openly friendly as the people of Leigh (her previous posting in Lancashire) had been, even at Christmas."
By Christmas 1944, with the successful D day invasion nearly seven months earlier, the probability of an enemy invasion was negligible, so the barbed wire had been removed from the Undercliff Walk and after Christmas lunch Muriel and several others walked along it for the first time. They saw planes of every type going over to join the thousands of bomber raids on Germany and wondered how much longer the war would go on.
After Victory in Europe was declared in May 1945, Muriel began packing up the stores at Roedean for the transfer back to Portsmouth. They then began packing up the Wrens quarters. As the house closed most of the others would know where their next 'ship' would be but those of us in the retard party moved into No. 22 Lewes Crescent, just around the corner. When that closed we would go to Portsmouth Barracks." On the morning of 4th August 1945, the remaining staff left Brighton for Portsmouth.
Andrew Doig
3 Millicent Martin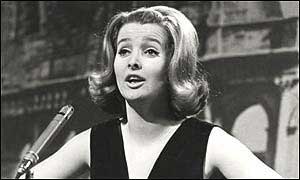 Millicent Martin, born 1934, singer and actor, lived at 7 Arundel Terrrace in 1969. She shot to fame as the resident singer on the weekly BBC satire show 'That Was The Week That Was' (1962-63), a genre so new to TV and so shocking in its mocking of establishment figures that the BBC took it off air during the run–up to the 1963 General Election. Millicent went on to enjoy a long and successful career as a singer and actor in film, theatre and musicals.
She married her second husband Norman Eshley at Brighton Register Office in December 1969. Street directories of 1970 show her to be living at 7 Arundel Terrace. Neighbours who were there at the time say she bought the whole house, living in one flat, while others were occupied by her relatives and tenants. She now lives in the USA.
Andrew Doig
4 The Duke of Leinster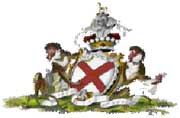 The Duke and Duchess of Leinster at 7 Arundel Terrace 1965 – 1970
Edward Fitzgerald, 7th Duke of Leinster came to 7 Arundel Terrace with his fourth wife, Vivien, Duchess of Leinster, shortly after their marriage in 1965.
Edward was the third and youngest son of the 5th Duke of Leinster and so did not expect to inherit the title. In fact, to raise some cash to pay off gambling debts, he sold his right to inherit the ancestral home, Carlton House in Ireland, were that unlikely event ever to come about. In fact it did come about when in 1922 his eldest brother died and his next eldest brother having been killed at Ypres in the First World War, the Dukedom came to Edward. It came with an allowance but not, of course, the ancestral home.
Edward was addicted to gambling and testified at a bankruptcy hearing in 1936 that he had travelled to the United States in 1928 in order to find an heiress to marry and that during his trip he "entertained lavishly on borrowed money in efforts to find an American wife who would pay off his debts". Two heiresses appeared to be interested but both eventually declined to become Duchess of Leinster. However a succession of women did agree to become Duchess of Leinster, including his first wife, May, a chorus girl, then Agnes, an American socialite, and Jessie, a former music hall performer and finally when he was 73, Vivien, a waitress in 1965. It was with Vivien that he lived at Arundel Terrace.
By 1965, however, the News of the World took pleasure in highlighting that he and his fourth wife were "living on baked beans" as they "dodged the creditors". In the story he sold to the Irish Sunday Dispatch he wrote, "My road to ruin was the gay road – the road of mad parties, reckless friends and lovely women." The Duke and Duchess had left Arundel Terrace by 1970.
The story ends sadly with his suicide by overdose in 1976, while living alone in a bedsit in Pimlico.
Andrew Doig