The History of 6 Arundel Terrace
Douglas Byng 1893 - 1987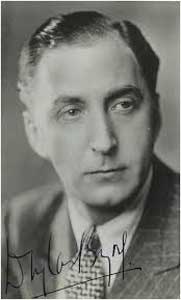 Moved into the ground floor flat in 1964.
The flat was owned by the actor Robert Flemyng who charged Douglas £6.00 a week ( this was never increased ), Robert lived in the upper part of the flat and his daughter Caroline lived in the basement flat.
Douglas's first professional performance was made in 1914. his last was a one-man show at the National Theatre just before his death in 1987 (in " Who's Who " in Theatre he had three pages ) - this is an unbeaten record.
Comedian, actor, revue artist, songwriter and legendary pantomime dame. A humour that was sophisticated, witty and risqué. In the 20s and 30s he was London's highest paid cabaret star, entertaining Royalty and the ' smart set '. During the war he joined ENSA and entertained the troops under the title 'Bawdy but British'.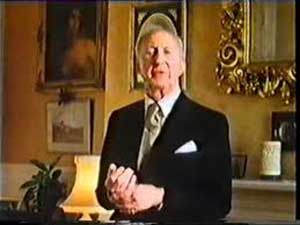 A private person offstage who never confirmed or denied his homosexuality but numbered HRH Prince George of Kent, Noel Coward and Frederick Ashton among his many lovers.
Some things said about him;
Often referred to as the high priest of camp
Douglas Byng - A little regarded theatrical genius ( Sir John Betjeman )
The most refined vulgarity in London' ( Noel Coward )
A dazzling performer, a theatrical legend ( The Times )
He died at the age of 94. His ashes were scattered in the South Garden of the Enclosures.
Nicolas Worth
Byng wrote his own epitaph :
So here you are, old Douglas, a derelict at last,
Before your eyes what visions rise of your vermillion past,
Mad revelry beneath the stars, hot clasping by the lake
You need not sigh, you can't deny, you've had your bit of cake.
(Editor)